Thursday, December 22, 2016
Dec 22 2005


Rating: Ewan
Genre: Secret
Score: Back Here - BBMak
Pegs: Basta


Christmas break na pero haggard na haggard pa rin ako. More than 30 hours na kong gising. Kakagaling ko lang sa shoot ng Kubrador, isang digital film ni Jeffrey Jeturian para sa internship ko. Hindi na nga ako makapagsulat ng matino.

Isa pang dahilan ng pagka-haggard ko ay ang pagpaplano ng aming thesis. Kahit halos buo na ang aming production staff, problema naman namin ang cast. Nagback-out si Yul Servo dahil out of town daw sya sa araw ng aming mesademonyong shoot.

Bukod dito, busy-busyhan din ako sa paghahanap ng sponsor ng aming thesis para mabawasan ang aming gastos. Sponsorship letters pa nga pala waaaah!!! Sana ay makahanap ng sponsor ang aking hinayupak na thesis partner, yey, go Winwin!

Kailangan nga palang tapusin na rin ang script. Kailangan walang butas, sabi ng aming adviser. Kumusta naman yung ganun.

Pati yung mga theories, thesis statement, ideologies, RRL, research at interview namin sa mga psychologists, kailangan nang asikasuhin. Grabe na 'to. Mamamatay na yata ako.

Sana ay matapos na ang mga paghihirap na ito sa lalong madaling panahon. Na mukhang malabo dahil habang papalapit ng papalapit ang shooting day namin, lalo akong naha-haggard. At pagkatapos ng shoot, editing naman. Naku!

Sana ay galingan ni Prech ang pagmamanage ng aming production thesis para mabawasan ang aking paghihirap. Hehehe, Go Prech! Kaya mo yan. Wag ka mag-alala andun naman si ^$%^%$#% e. Hehehehe.

Pero bago nga ang lahat, kelangan muna naming maghanap ng pera para sa aming pelikula.

May KAS100 report pa nga pala. OMG!

Putangina. Hayup ka Kelan ba kita makakalimutan???

Pero masaya pa rin ako. =P
written by yoshke at 05:21 am
0 violent reaction react now!
---
Tuesday, December 20, 2016
Dec 20 2005

Rating:
GP
Genre:
Comedy

Score:
Push The Button - Sugababes
Pegs:
Basta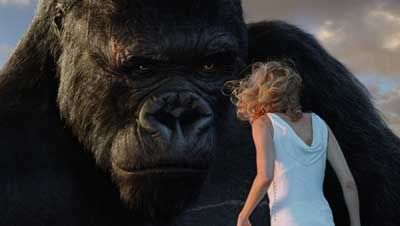 I've just seen
Peter Jackson
's
King Kong
. I sooo love it. But when I was inside the theatre, I kept thinking about
Josh
. Not because he looks like that giant gorilla but because he invited me to watch it with him but there I was enjoying the film alone. Poor Josh.
Last early Saturday morning (1:00am to be exact), I received a text message from him asking me to see the film with him that same day. But I was already at my sister's place about to go to Batangas. It wasn't the first time that it happened. He always invites me to see films with him, but I always end up watching alone. And most of the time, he ends up not seeing the film at all.
Lesson here, Josh. There's such a thing as right, or at least good, timing. Okiedokie?
Anyway, I went DVD hunting kanina. I spent almost P3000. Grabe na 'to. Ang gastos ko. Patay na naman ako neto. Siguro naman OK lang. Pera ko naman e. Hehehehe. Peace mum!
After ng shoot ko tomorrow, balik na ko Batangas. I miss my friends there. Madonna, Jason and Cocoy, here I come...!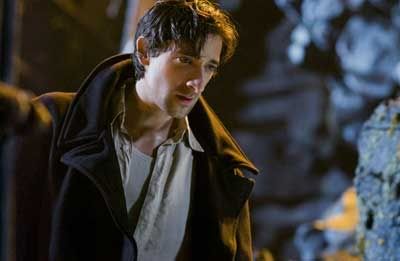 And oh, it's official. I'm now an
Adrien Brody
fan. Galeeeng! (Matagal na ko fan ni
Naomi Watts
e.)
written by yoshke at 10:18 pm
0 violent reaction react now!
---
Monday, December 12, 2016
Dec 12 2005

Rating:
PG
Genre:
Romantic Comedy

Score:
Christmas Is All Around - Billy Mack
Pegs:
Love Actually

A quote from my favourite romantic comedy of all time.
"With any luck by next year.
I'll be going out with one of these girls:

Nicole Kidman, Keira Knightley, Catherine Zeta Jones, Natalie Portman
But for now, let me say
Without hope or agenda
Just because it's Christmas
(And at Christmas you tell the truth),
To me, you are perfect
And my wasted heart will love you
Until you look like this: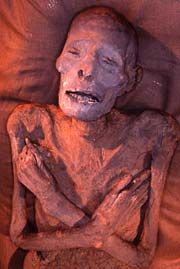 Merry Christmas."
Enough, Yoshke. Enough.
written by yoshke at 08:52 pm
2 violent reactions react now!
---
Sunday, December 11, 2016
Dec 11 2005

Rating:
Ewan
Genre:
Secret

Score:
Stickwitu - The Pussycat Dolls
Pegs:
Basta
The world is soooo
NOT
vegetarian-friendly.
I don't believe that cigarettes are
addictive
.
Nene
made it!
Pinoy Big Brother is
over
.
I loved the
ball
and my
date
.
Twenty-plus shots of tequila and brandy =
courage
.
I'm super
happy
and I know why.
Don't
smile
when I'm around;
you
know why.
Crucify
Nicole Kidman
's fiancé!
Josh
, lunch tayo.
Maw
, usap tayo.
Adrian
, miss na kita!
Asta
, yey! Bati na tayo!
This year is ending
right
.
THE WORLD IS SOOO BEAUTIFUL.I AM SO THANKFUL.
=P
written by yoshke at 06:52 pm
0 violent reaction react now!
---
Monday, December 05, 2016
December 5 2005

Rating:
PG
Genre:
Comedy

Score:
Why Does It Always Rain On Me - Travis
Pegs:
Mr. BeanBREAKUP
- I broke up with my girlfriend yesterday. Goodbye girlfriend. I'm sorry. But I don't regret anything.
BREAKDOWN

- My Playstation 2 is not reading any disc for some unknown reason.
- My videocam is not working after it crashed down a month ago.
- I broke my digicam and it won't switch on.
- And a few minutes earlier, I broke the fly of my jeans. I got another pair and destroyed it again accidentally.
- I even left the keys inside my apartment so I can't get in. I have to wait for
Kuya A
or
Kuya Tops
pa hanggang mamaya.
- I was supposed to bring my formal winter suit for the
Cinema Yule Ball
, but I forgot to put it in my bag this early morning. I only realised I left it in Batangas when I was already here in UP. Now I don't know what to wear para sa event na yun. Nice...
-
Maw
let me leave my things inside her car this afternoon. She gave me the keys and told me where her car was. I ended up trying to unlock somebody else's car. Good thing the owner of that car wasn't there.
- There must be something terribly wrong with me...BREAKAWAY
- It was my kuya's birthday yesterday. Can I just say na hindi na niya ako inaaway. Smoking is no longer an issue. Good for me. Yey! =P
-
Westlife
is back. Haha. Sorry. Ang jologs ko. I'm a fan. Di ba Ace?
- Asan na ang Travis? Gustong-gusto ko sila.
- Isasama ako ni Jeffrey Jeturian sa shoot ng isa niyang digital film on Wednesday. Yey! Yey! Yey!
written by yoshke at 02:25 pm
2 violent reactions react now!
---
Wednesday, November 30, 2016
Nov 30 2005


Rating:
PG
Genre:
Suburban Family Drama kemblar

Score:
Baby I Love Your Way - Peter Frampton
Pegs:
The Pianist
After three days of being sooo broke, I finally managed to find money for my survival (and internet expenses). Thanks to
Kuya Tops
(not my real brother but a friend who I consider a brother; and oh, pareho sila ng first name:
Christopher
)! Yey!!!
So why did I suddenly run out of cash when everybody knows I'm one of the people whose wallet never contains anything below P1000? [Actually, I got some dollars but I don't want to spend it since the Philippine peso is growing stronger these past few days. =P]
Here are the reasons:
One,
I don't have any ATM account now. Some ages ago, I just withdrew money like there's no tomorrow, like it was bottomless. [Remember the treadmill thing?] But my mum grew tired of my prodigality so she confiscated my ATM card.
Two,
my allowance was slashed from P2300 to 1200 every week after the yosi revelation incident. Imagine how difficult it was for me to accept a P1100 reduction!
Three,
my
Globe
bill really tested my mum's patience after reaching almost P3000.
So there. I just wish it will end soon. As in really soon.
I can't ask for anything from my family now. I don't think I have the face to do it.
And since we're already talking about "face"...

I don't know what's wrong with me but my skin seems to pump more oil than the entire Arabian peninsula!!! I soooooo hate it. I thought I got it solved. But here it goes again....
written by yoshke at 09:07 pm
1 violent reaction react now!
---
Sunday, November 27, 2016
Nov 27 2005
Rating:
GP
Genre:
Comedy

Score:
Don't Love You No More - Craig David

Pegs:
WaitingNEWS: UP CINEASTES' STUDIO IS NOT RECRUITING THIS SEM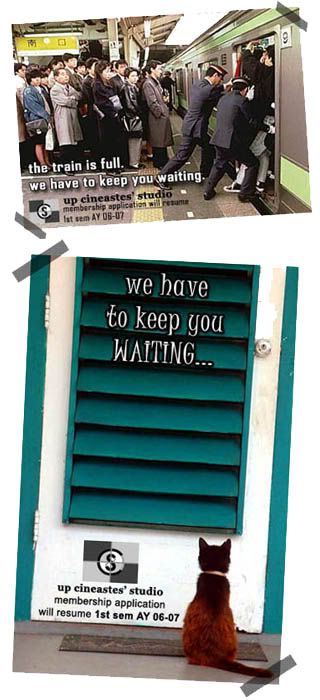 With 47 active members, the UP Cineastes' Studio has decided not to open their application for this semester. To all who are planning to join our org, we're very sorry but you have to wait. But you can always approach us and have fun with us anytime this term (not as orgmates though, but as friends, which is better, I think.)
CINEASTES SEMSTARTER AND INDUCTION
Katatapos lang ng semstarter ng
Cineastes
na ginanap sa
Antipolo
. Sa wakas natuloy na rin. Unang plano,
HongKong
(or joke lang ba yun?), tas naging
Baguio
, tas naging
Laguna
. Antipolo rin lang pala ang babagsakan namin. Some realisations and discoveries:
1.
May phobia pala si
Kacey
sa swing. Grabe ang pag-iyak and pagwawala niya habang nagsi-swing. Naguilty naman ako kasi ako ang head ng
swing station
. Pero in fairness sa kanya, ginawa pa rin niya ang task. Go Kacey!
2.
Sobra pala talaga ang
smog
na bumabalot sa buong Metro Manila. Actually, medyo manipis sa part ng Muntinlupa. Pero grabe, the environmentalist in me was freakin' out. (Not that I would quit smoking... Not again. =P)
3.
Sobrang
John Mayer
fan pala itong si
Via
. At pareho kami ng fave JM song:
Back To You
. Pero gusto ko rin ang
Daughters
at saka
Why Georgia
.
4.
Super-gaga over **** pala itong si
Sanya
. Dinisclose niya sa isang heart-to-heart talk namin. Wehehehe... OK lang yan. Di ko pagkakalat.
5.
Amoy plastic balloon ang vodka. Sa tinagal tagal ko nang umiinom ng vodka-based drinks, nun ko lang nalaman na amoy plastic balloon nga siya. Thanks to
Kacey
.
EUROPEAN EDUCATION EXHIBITIONS
Nagpunta kami ni
Val
sa Dusit Hotel Makati kahapon para makapili kami ng university na gusto naming pasukan sa
Europe
. Pero mas naging interesado ako kay
Hazel
and
Kat
(mga representatives from UK). Ang ganda-ganda nila. Si Hazel ay mukhang may Indian blood. Si Kat naman, Korean or Chinese siguro. Basta ang gaganda nila. And I love their accent --- very British. At mula ngayon, kapag nasa Makati area ako, dun na lang pala ako tatambay sa Smoking Lounge ng Dusit Hotel. Mas OK dun kesa sa
Ice Monster
booth sa Glorietta.

DON'T LOVE YOU NO MORE (I'M SORRY)
I so love this Craig David song...

Rain outside my window pouring down
what now, you're gone, my fault, I'm sorry
feeling like a fool cause I let you down
now it's too late to turn it around
I'm sorry for the tears I've made you cry
I guess this time it really is goodbye
you made it clear when you said
"I just don't love you no more"

written by yoshke at 05:46 pm
3 violent reactions react now!
---
Tuesday, November 22, 2016
Nov 22 2005

Rating:
GP
Genre:
Romance

Score:
The Distance - Evan & Jaron

Pegs:
Windstruck

-------------------------
PAPER PLANES*
by Yoshke Dimen



a "what to do in case of fire" pamphlet
one, two, under the cabinet


my birth certificate
one, two, inside my closet


my winning lotto ticket
one, two, in the garbage basket


a scratch paper with your name on it
one two...
one two...
one two...


it will never land.
it will never leave my hand.


-----------------------------



*Blogger's original work. To those who would dare plagiarise, as Ayn said it, may the wrath of heaven and hell fall upon them.
written by yoshke at 11:23 pm
5 violent reactions react now!
---
Monday, November 14, 2016
Nov 14 2005

Rating: R
Genre: Psychological Drama
Score: Shadow - Ashlee Simpson





"...It used to be so hard being me...."





written by yoshke at 09:41 pm
0 violent reaction react now!
---
Sunday, November 13, 2016
Nov 13 2005

Rating:
GP
Genre:
Comedy

Score:
Be With You - Atomic Kitten
Pegs:
JologsUPLATE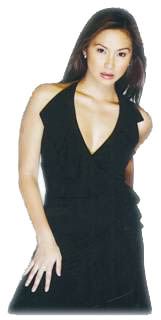 Shet, it looks like I won't be able to regularly watch
Pinoy Big Brother Uplate
because 5 out of my 6 classes are in the 7am-11:30am slot. Oh well, that's life. Anyway, the only reason my eyes are glued to the TV screen every early morning/ late night is
Mariel Rodriguez
. I so
crush
Mariel
(but I still love
you-know-who
, wahaha)
. But I really don't like her in
PBB Yes or No
. Mukha siyang ewan dun. Pero, I so adore her in
PBB Uplate
. She's very entertaining. Sobrang kalog, sobrang kwela, sobrang ganda. Too bad, I won't catch her anymore. Enough of this Dina Bonnevie clone.
And oh,
Jenny
is out. Sana talaga si
Franzen
na lang ang na-evict. I really don't like him.
MINI-STOP CHRONICLES
Buong araw kahapon, labas-pasok ako sa iba't ibang mini-stop branches. At 12 midnight, I met up with
Josh
and went to a Mini-Stop store in Teachers' Village. Kumustahan lang. Yung trip niya to China last sembreak, usapang France ulit (yan ang mahirap pag may French blood ang kausap), acads and his surprisingly low GWA last sem, etc. We parted ways and I needed to get enough sleep because the following morning, I would have to face the whole executive committee of one of my orgs for our
EB planning
.
I got up at 7am and was already in Shaw Boulevard at 8:30am. But I didn't know how to get to
Misha
's place so I stayed at another Mini-Stop store. It was a nice meeting really. [Thanks
Trix
,
Kriz
,
Misha
,
Tez
,
Dimples
and
Aina
. Pati na rin si
Rina
.] Daming na-resolve. Daming plano. New start. I'm excited (again).
After the EB planning, I had to talk to
Tez
for another planning --- this time, specifically for
UFO (United Film Organisations)
. We were at another Mini-Stop store somewhere near the Rizal Provincial Hall. I just hope that most of the film/mascom orgs here in UP will cooperate.
At 6pm, I rushed to
Ayn
's place for the
Team Building Seminar
of another org of mine. But when I got there, the seminar was over. But they were having a little open forum so I joined in. It was a fun night. I felt so light (whatever that means). It was one of the happiest moments of my college life. Nag-alisan na ang iba after. The only ones left were
Kepi
,
Frances
,
Icang
,
Ayn
(of course, bahay niya yun e),
Dohna
,
Glenn
,
Vince
,
KZ
and
Nep
.
Nagutom kami ng 2am so lumabas kami para bumili ng food sa isa na namang Mini-Stop. May nangyareng nakakatawa but I'd rather not mention here. When we got back, we watched
Shutter
. I liked it. Hindi ko pa rin makalimutan yung image sa utak ko until now. Decent review to follow.
We spent the entire night at
Ayn
's place.
written by yoshke at 08:23 pm
2 violent reactions react now!
---